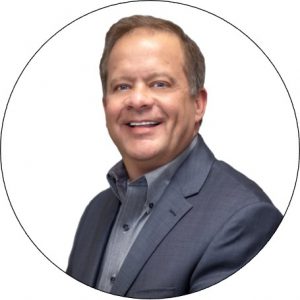 Kelly McDaniel
Principal Broker/Owner of WEICHERT, REALTORS – Southern Realty Partners 
Licensed Real Estate Broker since 1995 with extensive Commercial & Residential Real Estate experience in Leasing, Sales, Development, Construction Management
Lifetime member of Multi-Million Dollar Sales Club. Member of SAR, Forward Sumner, Living Sent Ministries
Lifelong, Sumner County Resident
Serves on the Board of Directors for Sumner Association of Realtors
Serves on the Board of Directors for the Hendersonville Economic Development Board
Married and father to three girls; Emma, Sydney, and Lily
Member 1st Baptist Church – Hendersonville
      615-335-2374| kmcdaniel(at)partnerwithsouthern(dotted)com
Jennifer Barrett
Affiliate Broker/Residential Real Estate 
 Enjoys developing relationships and assisting clients in achieving success in all of their real estate needs
 Mother to Riley and Zachary
Loves early morning runs, reading, watching movies and spending quality time with family and friends
      615-445-5711 | jbarrett(at)partnerwithsouthern(dotted)com

Stan Hardaway
Affiliate Broker/Commercial Brokerage, Leasing and Development
Experience in Real Estate Development, Brokerage, Leasing & Construction
President/Business Development/Project Manager of Hardaway Construction Corp. 1985-2018
Partner of HDS Realty Advisors, Inc. 1990-2018
Lifelong Sumner County Resident
Married to Debbie, Father & Grandfather
Member and Elder at Indian Lake Peninsula Lake Church
Member of C12 Group & CLC
Formerly served on the following boards:  Y-Build/4:13 Strong, Associated Builders & Contractors, Hendersonville Tomorrow Steering Committee, Associated General Contractors, Hendersonville Chamber of Commerce, Forward Sumner, Belmont University, East Nashville Business Council, Sumner County YMCA, Partnership 2000 Committee & Vision 2000 Committee Hendersonville
615-394-3671 | shardaway(at)partnerwithsouthern(dotted)com
Bethany Crain
Affiliate Broker/Business Development Director 
Specializes in Commercial and Residential Real Estate and loves partnering with clients to help them achieve real estate goals
Wife to Jared and mother of two girls, Bennett and Ava Malloy
Enjoys exercise, reading and spending time with family and Jesus
      615-405-4129 | bcrain(at)partnerwithsouthern(dotted)com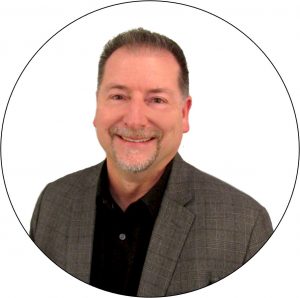 Daniel Bristol
Affiliate Broker/Residential Real Estate
Sumner County Resident 30+ years
Married to wife LeeAnn 33 years
Father to daughter Ashlen-Hospice Nurse, son Spencer-Navy Corpsman & HPD Officer
Grandfather to Eloise, Princess of Gallatin
40 years of experience in Retail Sales & Multi Unit Leadership
Member of the Tennessee State Guard
Supporter of all first responders
Member of First Baptist Church Hendersonville 28 years
615-853-4005 | dbristol(at)partnerwithsouthern(dotted)com

Dana Summers
Affiliate Broker
Sumner County resident for 25+ years
Past experience as school teacher, dental hygienist, social worker and real estate agent
Loves Titans football and traveling
Wants to make finding your perfect home fun!
615-498-8856 | dsummers(at)partnerwithsouthern(dotted)com

Lori Dickens
Affiliate Broker
Has 1 son, Taylor and a resident of the Goodlettsville community of Sumner County
35 years of sales experience and has been a motivational speaker with a continued commitment to all her clients
Brings integrity, loyalty, energy and hard work into every transaction
Enjoys creating relationships with her clients and being their advisor
615-260-3428 | ldickens(at)partnerwithsouthern(dotted)com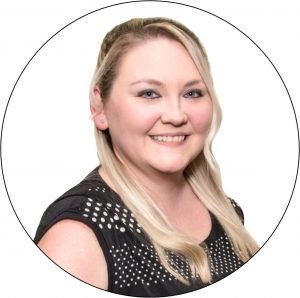 Rebecca Snead
Affiliate Broker
Wife to Keith and proud mother of two boys
Sumner County native-Beech Alumni 2004
Enjoys trips to the beach, all things Disney, hockey (go Preds), and renovating homes with my husband!
615-943-3313 | rsnead(at)partnerwithsouthern(dotted)com

LeeAnn Bristol
Affiliate Broker
Wife to Dan, mother and grandmother
Enjoys spending time with granddaughter, Eloise, vacations on the beach, walking, biking & enjoying time with her two English Bulldogs, Gertie & Mr. Beans
Served 20 years in the healthcare field serving the citizens of Sumner County
The real estate industry is my new chosen profession and it's truly where I feel I can contribute and make a real difference!
615-693-0101 | lbristol(at)partnerwithsouthern(dotted)com
Tynita Lee
Affiliate Broker
Wife to Adam, Mom to Karter & Lauryn
Makeup Artist – Traveler – Foodie
Enjoys spending time with family & friends
Looking forward to helping my clients realize their dreams in real estate!
615-336-9351 | tlee(at)partnerwithsouthern(dotted)com

Leilani Pewitt
Affiliate Broker
Greater Nashville resident for 30+ years
Proud wife, mother and newly grandma!
Enjoys travel, volunteering with local organizations such as Crisis Pregnancy Center and FCA, and loves all things Disney
Member of Long Hollow Baptist Church
615-545-1295 | lpewitt(at)partnerwithsouthern(dotted)com

Jessica Stahl
Office Manager/Affiliate Broker
Director of Company Growth/Training
Helps facilitate day-to-day operations with over 7 years administrative experience
Wife and mother to three – Jacob, Cameron, and Ella
Enjoys traveling, reading, spending time with family and serving within her church
931-334-4455 | jstahl(at)partnerwithsouthern(dotted)com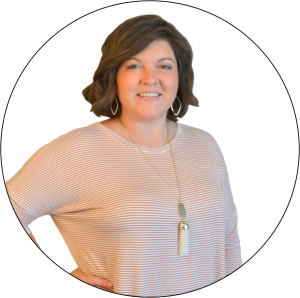 Leslie Robus
Marketing Coordinator
Provides assistance with company marketing efforts, event planning and office operations
Wife to John and mother of Kelsey, Ellie Grace & Zachary
Graduate of Hendersonville High School and Union University (BSBA)
Enjoys spending time with family, Vols football, Predators hockey and the beach
615-430-2372 | lrobus(at)partnerwithsouthern(dotted)com
Celeste Sadler
Administrative Assistant 
Wife to Kenta and mother of three-Whitney, Paige and Taye
Loves traveling, football, music and sunshine
615-478-2375 | csadler(at)partnerwithsouthern(dotted)com
Jon Smith
Senior Maintenance Technician
615-431-8787 | maintenance(at)partnerwithsouthern(dotted)com
Partner with Southern: 615-431-8787 or email info(at)partnerwithsouthern(dotted)com