More Than Just a Real Estate Company
WEICHERT, REALTORS – Southern Realty Partners strives to not only to provide for our agents and the clients that we serve, but are also focused on serving our community. We are proud to partner with local non-profit organizations that are dedicated to helping Sumner County in many ways.
Grace Place Ministries
Grace Place Mission Statement: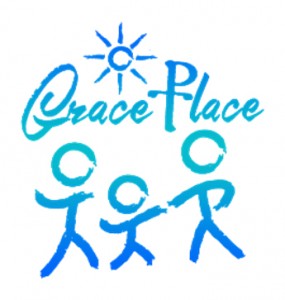 "To empower impoverished single mothers and their children toward
developing safe, healthy, and independent lives in the local community."
Grace Place seeks to bridge the gap between existing community resources and fill an enormous need for shelter and ongoing case management for these struggling families. Above all, Grace Place is a place of sanctuary, opportunity, and hope.
How the Mission is Accomplished
Emergency and Long-Term Housing
Safety, and Food
Custom Financial Literacy Training
Parent-Child Engagement Activities
Job Skill Training
Computer Skill Training
Peer and/or Professional Counseling
Children's Programs
Health Screenings
Trauma-Informed Approaches
How We Help
Food Donations
Non-perishable Donations
Gift Card Donations
Hosting Celebration Events
Subsidized Housing Partnership
Visit http://graceplaceministryinc.org/ for more information and see how you can be involved!
---
Full Count Ministries
Full Count Ministries exists to equip and encourage athletes to glorify Christ on the field, in the community, and around the world.
Why We Exist
Full Count Ministries was started because God had stirred the hearts of a group of men with the same dreams that included:
A BURDEN for the Lost
A PASSION for Baseball
A DESIRE to combine the two
An URGENCY to Act
Our Values
 Honesty – Our mouths will speak the truth. We will not teach what is popular, we will teach the Bible at all times and will trust God to work on hearts.
Consistency – Our message will be consistent. When everything around us is changing with culture, our leaders and our message will remain the same. Our methods may change but our character will remain consistent.
Relationships – Our mark will be to develop lasting relationships with student athletes through our different ministries.
Urgency – Our missions is urgent because we believe lost people go to hell. Therefore, we will do whatever it takes to make the gospel for Jesus Christ known in our community and in the nations.
Three Ministries In One
 On the Field – Baseball Ministry – Purpose is to use the game to tach biblical principles and to introduce new people to the ministry.
In the Community – Discipleship Ministry – Purpose is to encourage and equip athletes to reflect and follow Christ.
Around the World – Global Outreach Ministry – Purpose is to use the influence of baseball in the nations to build disciples, grow the Church and meet physical need.
Visit http://fullcountministries.com/ for more information and see how you can be involved!
---
Peanut Butter Printing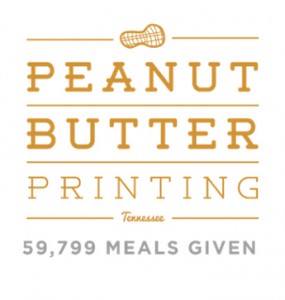 Peanut Butter Printing came out of two main passions: making a difference in this world and producing high quality print products. After a short stint in corporate America, the founders knew they had to break out of the self-serving, mass production mold. Wanting to take the time and attention necessary to provide the highest quality of print products, they wanted to find a way to do their part in making the world a better place. They feel that if America is going to consistently need print products, then why not try to find a way to help others through that.
Here's how peanut butter got involved
The founders of Peanut Butter Printing got connected with MANA – "Mother Administered Nutritive Aid." MANA is a ready-to-use therapeutic food, what aid workers refer to as "RUTF." It's a kind of fortified peanut paste that's been carefully formulated to provide all of a child's basic nutritional needs, and it's served in a packet that looks like an oversized version of those mustard and ketchup packets you get in fast food restaurants. It's easy for a mother to open, easy for a child to eat, and as tasty as peanut butter. Just three servings of MANA a day can save the life of a starving child.
Here's how printing and peanut butter became a power couple
For every $100 spent on our print products, we give away 10 peanut butter packets. That feeds a child for 3 days! Together, we can decrease the number of children that are dying of malnutrition.
Visit http://peanutbutterprinting.com/ for more information and see how you can be involved!